Welcome to Your Community College 
Welcome to THE Community's College!  We take great pride knowing that you have chosen to begin or continue your educational journey with us.
The faculty and staff at your hometown Clinton, Muscatine and Scott Community Colleges - the Eastern Iowa Community Colleges - are focused on your success.  We take immense pride and joy in seeing our students attain the goals they have for their lives.
We are committed to providing safe, affordable, accessible, equitable educational opportunities, offering choices of on-campus classes, traditional online classes or our Live Online hybrid delivery classes.  You will find educational programs that fit your interests and your schedule and will help you prepare for your chosen career.  And if you haven't settled on that career path yet, we can help you explore your options.  Whether you decide to transfer to a four-year institution or go directly into the workforce, we can help you get to where you want to go.
Thank you for choosing Eastern Iowa Community Colleges, THE Community's College.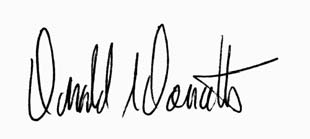 Don Doucette
Chancellor
Mission Statement
The Eastern Iowa Community Colleges [will] deliver high-quality education and training that prepares a skilled workforce, provides affordable access to higher education, and builds and strengthens our communities.
Quality Vision
[The Eastern Iowa Community Colleges will] be the first choice for education, training, and partnerships that strengthen Eastern Iowa.
Accreditation
EICC is accredited by the Higher Learning Commission of the North Central Association of Colleges and Schools.
Higher Learning Commission
230 South LaSalle St., Suite 7-500
Chicago, Illinois 60604
Phone: 800-621-7440, 312-263-0456
FAX: 312-263-7462
EICC is accredited by the Iowa Department of Education and governed by the Board of Regents. Individual programs are accredited by associations within their respective fields. EICC's concurrent enrollment program, College Connections, is accredited by the National Alliance of Concurrent Enrollment Partnerships.